Westwork Website
Content
Design
Development
Management
Operation
ASP.NET Core
HTML
Razor Pages
Sass
Westwork Painting & Remodeling is a local business that does exactly what its name suggests. They needed a website that would look fresh, get new business, and most importantly, not break the bank. The result was a simple, effective, and well‐optimized site that will last for years to come.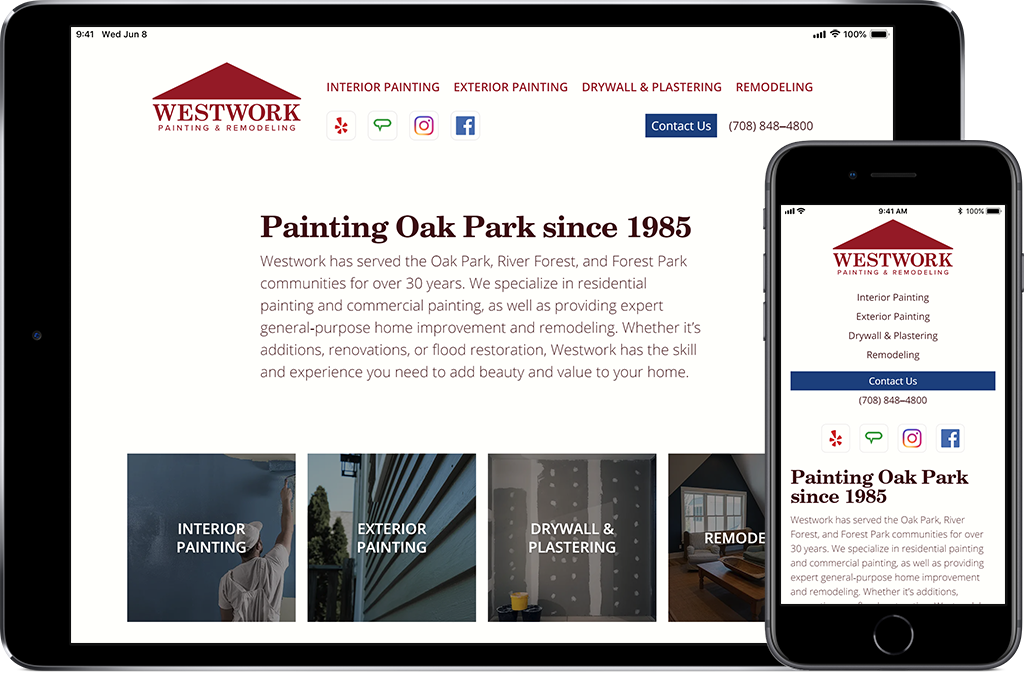 The site was created with a mobile‐first, progressive‐enhancement approach. It makes heavy use of responsive imagery to deliver photography optimized for browser and screen characteristics.
Both the writing and the design of the site focus on encouraging customer engagement, whether it's social media, reviews, or contacting the business directly. Frequent activity on secondary sites reinforces search rankings for the website itself without requiring constant updates.
Search Engine Optimization
Carefully written copy and semantic code improves the site's rankings and discoverability. Thorough analytics gives constant feedback on search traffic and allows further improvements on the site to capitalize on audience behavior.